The housing market during the Corona virus!
Posted:
With the news of the corona virus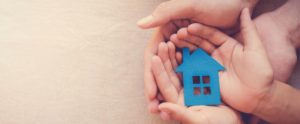 making its way to the US a couple weeks ago we are all living in an uncertain time! We are asking ourselves so many questions, with most of those questions going unanswered (or maybe I am the only one wondering). I am continually thinking: Where can I go? Who can I see? How far should we be from each other? What should I do? What is this virus all about? What does it entail?
Some of my clients are asking, what does this mean for people in southwest Florida who are looking to buy or sell their home right now?
With all this uncertainty, surprisingly enough the housing marking is still active here in Southwest Florida! The MLS is showing 141 pending properties, 145 sold properties and 133 new listings in just the last 24 hours. We are fortunate to live in an area with such a desirable and active market.
Homes are still showing and listings are still happening! Contact me this week to buy or sell!
Blessings to your family during this time! Stay safe and wash your hands!